What our clients are saying...
"she created a fairy-tale memory that I couldn't have dreamt up more beautifully
Elly- she's BEYOND what you could hope or wish for in a photographer- Surpasses what I even knew existed!
I feel like I started a journey with Elly at the beginning, as a stranger, and somewhere halfway through, I realized it was like she was always family, while still remaining a consummate professional. How does someone you just met capture moments of such intimacy, joy, and celebration, without you knowing her your whole life? Every image that I look back on I think, " how did she do that...how did she capture that moment...how did she make time stand still in so many moments that I just want to sink into?"
In preparation for the day, especially weeks leading up, and ALL throughout my wedding day, She read my mind before I could ask, she worried for me so I never had to, and she made my fear of feeling like too much of a "mature bride," fade away in the art of her lens & the beautiful story she told with her art. I will go so far as to say it felt like she created a fairy-tale memory that I couldn't have dreamt up more beautifully...and I never even dreamed of my wedding day growing up!!
I could go on and on ...so much that I panicked realizing today I waited too long to write this review. I feared I wouldn't do it the Justice Elly deserves. tonight it hit me-I can't wait ONE MORE DAY to write this review- what if a bride is struggling to decide and these words might help!?" So I hope maybe a bride, family member, friend, or loved one reads this and hears or sees what they need to in order to make the best choice they could make in their wedding planning!
The most assured decision (besides my husband :)before during& after process, was choosing Elly. She's exceptionally magical. She will capture your day and the memories of your special event through a lens and with a humbling artistic hand. Every image i received felt like opening a precious gift. I will Forever be thankful to Elly for capturing memories that transport us to that day and ones we will treasure always.
"she's capturing you in your best light"
"Elly is an artist. Truly. She is amazing. Although you wouldn't exactly know all this when you meet her because she is just so down to earth and fun. You start to goof off around her, all the while not knowing she's capturing you in your best light. Which is great, because I HATE posing. For the sake of brevity, Elly and her talents are beautiful, and she should absolutely be trusted make your most special times eternal."
Tanya (Bride)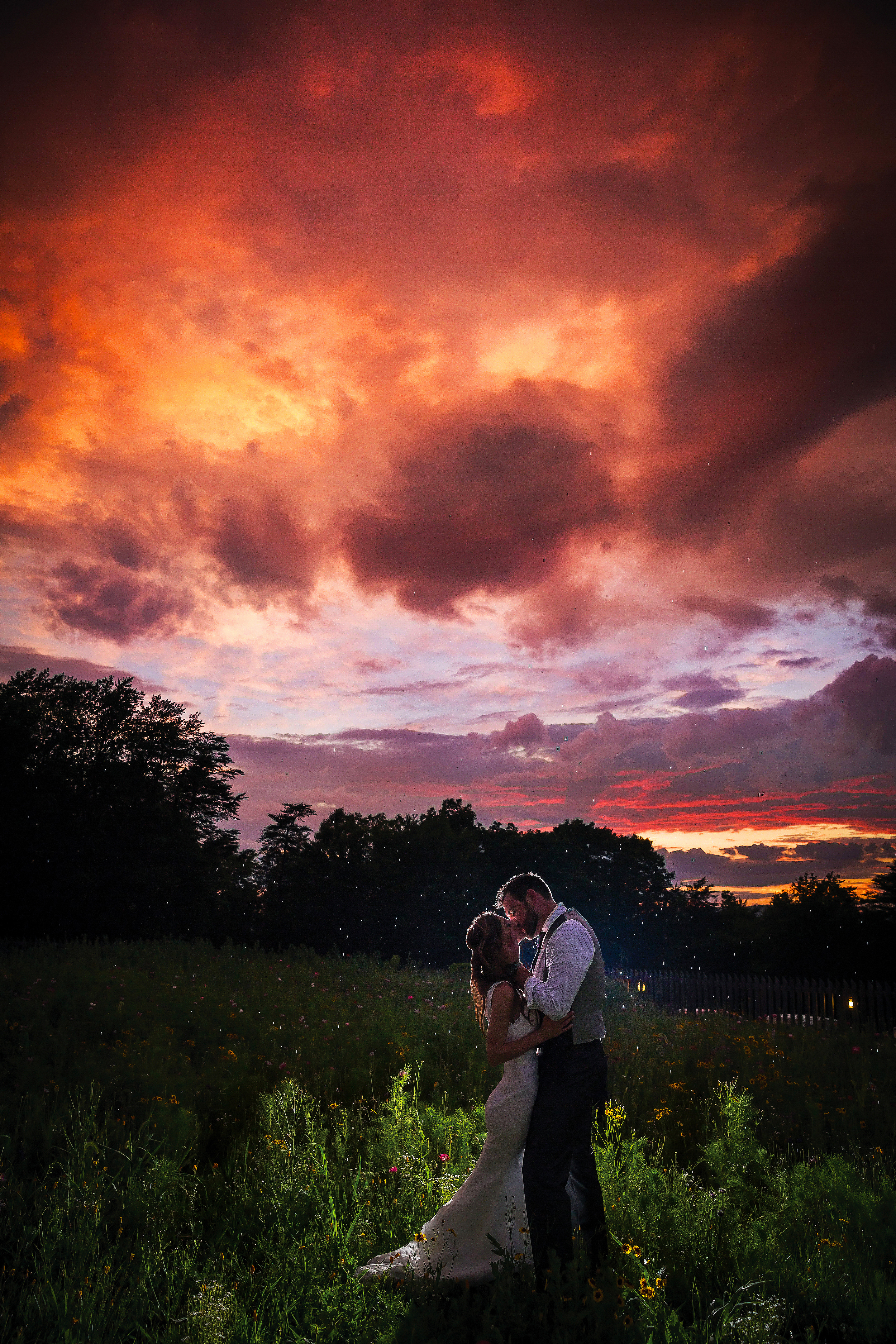 "The list of why a bride & groom should hire Elly for their big day ( for all life's special occasions) is truly endless.
For as long as I can remember I've insisted on photography being one of THE most important parts of my wedding day. You can have all the fine details, flowers & happy guests but without truly remarkable photos you have no sure way to remember how beautiful it really was. As much as I am sure I have the perfect groom I am positive I have the perfect photographer !! She's shot so many weddings in many countries & cultures & she never gets stuck in a fad. No one session ever resembles the next. I trust her to always be enthusiastic in her work! Our engagement session was made to fit our personalities and we truly enjoyed the day, she didn't rush & was passionate in all that we requested of her. For the last month, since we received our engagement photos we have been constantly stopped & complimented on the authenticity, vibrancy & romance in her work. I feel like Elly's pictures tell a story and in what will be one of the biggest days of our lives I am able to be one stress free bride, knowing our photos will be flawless.... Thanks to a one in a million artist!"
Courtney (Bride)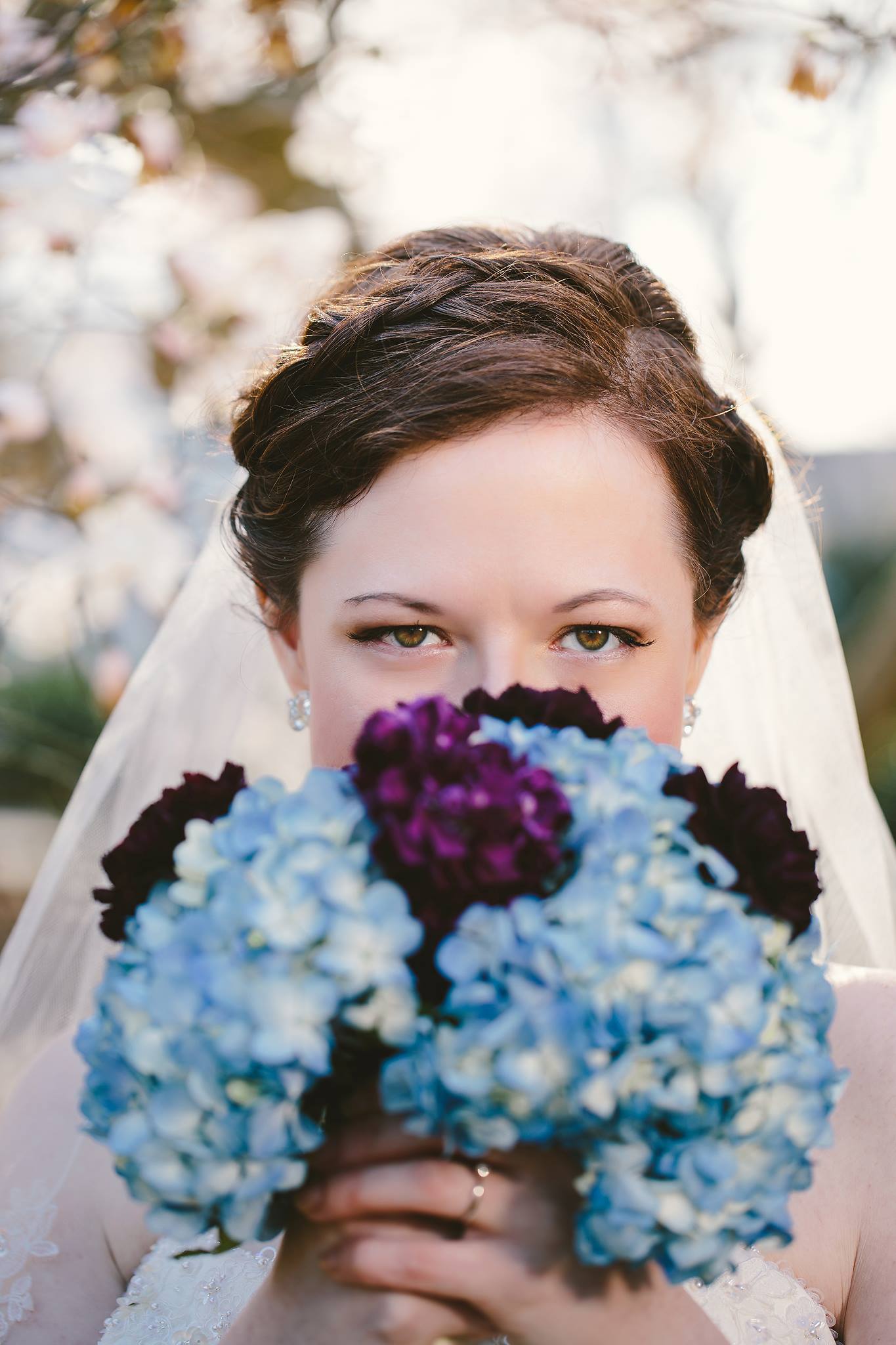 "Elly is simply AMAZING!!! Choosing her as our wedding photographer was the easiest and best decision we made!
First of all, she is so easy going, friendly, and wonderful to work with. We used her for our engagement pictures, my bridal portraits, and our wedding, and each experience was PERFECT! My husband and I are both shy in front of the camera and she did a fantastic job of putting us at ease and capturing beautiful pictures for our engagement shoot. We had so much fun with her and didn't want the shoot to be over! My mom and sister fell in love with her at my bridal shoot, and ALL of our wedding guests commented on how great she was to work with.
Second, she takes GORGEOUS pictures!!! When I first looked at Elly's webpage, I was hugely impressed with her work but wasn't sure if she was the right fit because there were some shots I didn't think we could pull off because we're not models. Boy was I wrong! I absolutely LOVE how we look in our pictures! Elly's photography is the perfect combination of raw beauty shots, dramatic lighting/scenery shots, and shots that capture the pure joy of moments. As my husband and I looked through our wedding pictures, I went from crying to laughing to being amazed to crying again.
We will always cherish the images Elly took and are SO glad she was the one who captured our big day!!!"
Elizabeth (Bride)
"My husband keeps saying, "Wow Babe, that doesn't even look like you, you look like a model!" (LOL) (Bless him!) I literally cried the first time I saw these! I love Elly! She is amazing! I was searching for a photographer and kept asking around to all the new brides I knew and was frankly underwhelmed by all their photos until I stumbled upon Elly through a mutual friend. I fell in love with her photos the second I saw them! I knew I HAD to have her! I wanted someone with and eye for those special moments, an eye for for the abstract, an eye for the unexpected! I contacted her but quickly realized I couldn't possibly fit her into my budget. I was devastated because I couldn't imagine any one else photographing our wedding after seeing her work! Long story short, she randomly called me back while I was shopping at Rugged Warehouse (haha) and told me that we could work something out smile emoticon I will never forget that day and all the prayers my mother and now mother-in law sent up for this miracle to happen. I am blown away! I have never seen such talent and I will be forever grateful for Elly's professionalism, her ability to contort herself on the ground for the most incredible photo you have ever seen and for her ability to capture precious photos w/o you even knowing she is there. She started shooting the moment she walked in and never stopped. If you are considering hiring an amateur photographer, a family friend or a coworker who does this "on the side", please don't! After all is said and done, all that's left is you, your spouse and the memories of this most precious and special day! Our wedding day was one of the most incredible and amazing days of my life and thanks to Elly, I have the most precious photos to remember it by!"
Carol Ann (Bride)
"Elly is AMAZING. She is such an artist and so fun to work with. We laughed and truly enjoyed doing our engagement and wedding photos with her. She is the best there is, hands
down!" Courtney (Bride)
"My wedding day was the happiest day of my life, and Elly has given us the opportunity to re-live that day over and over again. She captured every tear, laugh, hug, kiss and every single emotion of that day! Her pictures are just absolutely amazing. Not only is her work incredible, but she was such a joy to work with. You can tell that she loves what she does, and she is darn good at her job. I would/will recommend her to anyone looking for someone to eternalize their special moments."
Alaina (Bride)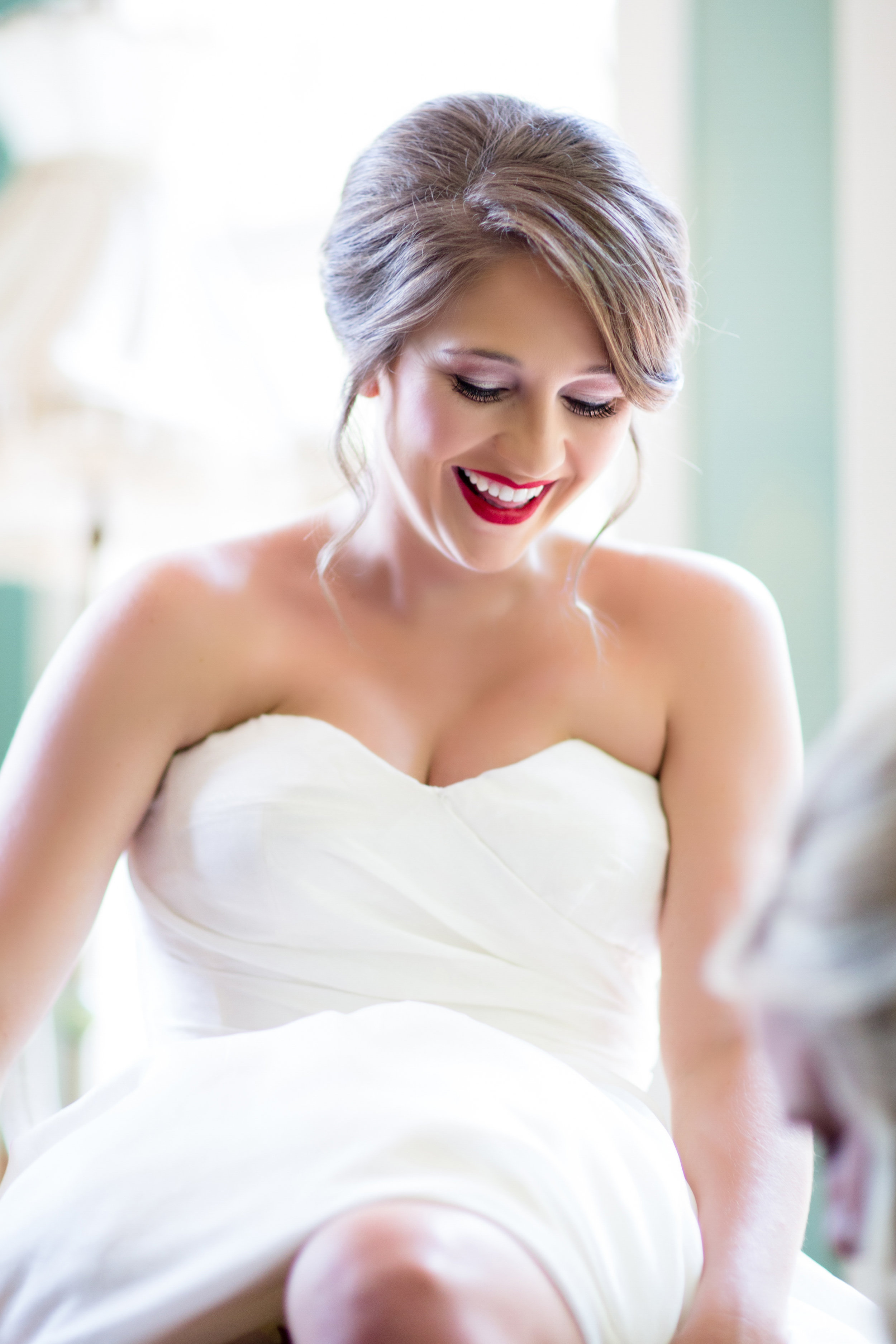 All I have to say is...WOW I'm in love with ALL of my wedding pictures. If you are ever in need of a fabulous photographer(which who doesn't need one of those in their life) Elly's Photography is who you need!!! She and her team were absolutely flawless and I couldn't be happier with all the work they put into making these photos absolute perfection. We contacted her almost two and half months before the big day to book her, She was very flexible in meeting us to get our vision, and the time of preparation she put into making my timeline perfect so that I could just relax was so helpful. The day of the wedding I had no worries of making sure all my small intimate moments would be documented for me to enjoy forever.
Chelsea (Bride)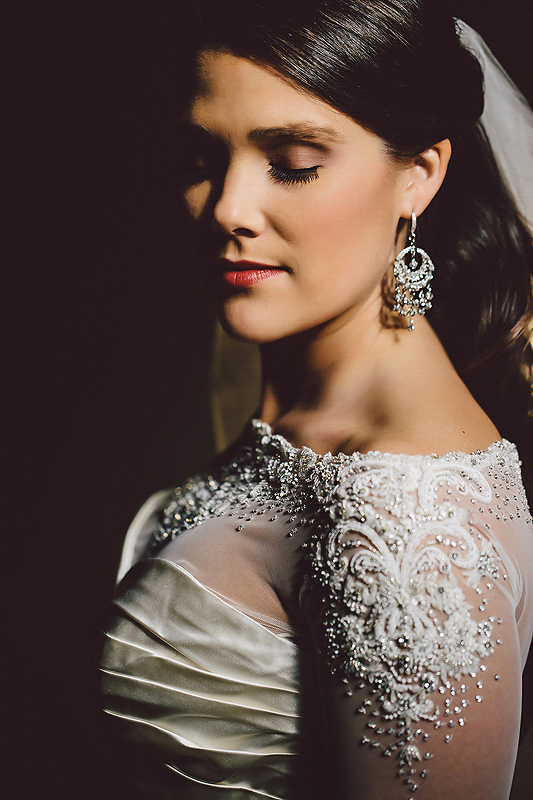 Elly is so talented and she has the ability to capture the special moments perfectly! I would recommend her to anyone that is needing photography! I hired her for our engagements photos, my bridal portrait and the day of the wedding! I have had the pleasure of knowing her more than 15 years and she is very sweet and easy to work with. There was never a time I felt I needed to tell her which photos I needed captured, she knew what questions to ask before hand in order to make the wedding day flow perfectly! Elly will by my photographer for life!
Erin (Bride)
In case you want more...
"I have only seen a few pictures and I just love how Elly captured the best of us. Elly is so talented, has a great personality, encouraging, friendly, creative and on and on." Jeimy (Bride)
"For a couple that hates to have their pictures taken, not only did Elly make it fun, she kept us laughing and made us feel special! Elly did both our engagement and wedding pictures. We can't wait for the next moment in our life she will be able to capture! I recommend her hands down because the experience goes way beyond the actual photos!" - Ashley (Bride)
"Elly was wonderful to work with! I'm a pretty laid back bride and probably gave limited direction, yet she captured our day perfectly. She has an eye for using light and is great at making art out of any experience. I simply had the wedding I dreamed of and she put the story boards together so I may cherish it forever." -Dani (Bride)
"Elly does an absolutely fantastic job!! She was the only photographer I wanted after seeing her photos and I was not disappointed!! They were beyond expectation and she is so fun to work with!!" - Leanna (Bride)
"Elly is absolutely fantastic. Not only is she a great photographer, but she is a great and friendly person to be around. My husband and I are not picture people, but our photos were amazing. Elly did our engagement and our wedding photos. She is very prompt to respond to emails and phone calls and always has time for a question. She was flexible in scheduling and was willing to travel anywhere to get the pictures we wanted. She is open to ideas and has plenty of her own and she will do anything to get the perfect shot! She will always be our photographer for any future event. You can not ask for a better photographer in experience, professionalism, and personality."
"After reviewing hundreds of photographs, reading reviews and making many calls in search of the best photographer for my wedding I chose Elly. I first saw examples of her amazing work at the wedding venue I chose and immediately scoured her website for more pictures and information. At first I didn't contact her since the packages were a little out of our price range. So I continued to review other photographers but no one else's work came close to hers, and I kept coming back to Elly. Finally I called Elly explaining what I wanted in services, and to my surprise she happily agreed to provide the services I was looking for and at the right price, even though it wasn't one of her packages. We immediately booked Elly for the wedding and I couldn't have been happier! Elly also did my bridal portraits, working with me to plan a last minute surprise session, which were wonderful. And the pictures from our wedding covered everything we asked for and more. You only have to see a few of her pictures to know just how good she is. Not only is Elly an amazing photographer but she's an amazing person. She's very professional, creative, funny, kind, flexible, relaxed, and fun to work with. I would recommend her to anyone!" - Christina (Bride)
"Choosing Elly was the first decision we made, the easiest decision to make, and the best decision we made." - Megan and Dwayne
"Where to start at. Well when you are talking about a photographer and you want style and you want skill and quality the only person that you can be talking about is Elly. I was in a wedding in 2007 and Elly was the photographer. I ended up getting married to a girl that was in the wedding and when we started talking about photographers we both said Elly and there was no one else that we wanted. We went and sat down with her and she gave us so many choices on what we could pick to use in our wedding. She took time to make sure that we got everything that we wanted and more. She took care of everything on our wedding day to where we did not have to worry about anything. It was nice to know that our pictures were in good hands. When we got our pictures back there were no words just tears. Words were not able to describe how beautiful the pictures were. Our engagement pictures were the same way. If there was one good thing that I could say about Elly it would be that she cares. She treats each picture session like it is her in the pictures which in turn means that you are only going to get the best. She is all ways wanting to know if there is more that you want to do of if you are happy with what she has done. She bends over backwards to make sure that you are happy on your wedding day. If there are ever any problems that come up along the way it is her number one priority to make sure that the problem gets solved and that you are happy with the outcome. I have never used someone to do anything for me that cared as much as Elly does. If you ever need her for a wedding I would not think twice than to have Elly. She is very professional in everything that she does but at the same time she is down to earth with you. So like I said if you need someone to take pictures at your wedding don?t screw up your wedding choose Ellys Photography."-Brad
"I highly recommend Elly! She is a talented photographer and the whole experience i have had with working with her would be seamless. She is a professional who knows her craft and is willing to take chances and has a creative edge. Elly is unique and a gifted photographer. I look forward in working with her and her staff again in the near future." -Cari Ann
"Elly is AMAZING! The day we went for our consultation my husband and I knew she was the one to capture our big day, and we have no regrets at all! She is creative and very experienced. I have had more compliments on our wedding photography than I could ever count! I recommend Elly to any and everyone!" -Jamie Lynn Carroll
"We are very impressed with the quality of work that Elly did. Our pictures turned out so beautifully and really helped to capture the memories of the day! She also did a great job of getting all the main pictures without distracting from the moment. We almost forgot that she was there! And then were pleasantly surprised when we saw the pictures and how she really was everywhere! We would definitely recommend her and her team to anyone looking for an artsy professional."
-Mari-Ann & Mark
"The photos are incredible, thanks for all your hard work! I really enjoyed looking at the reception photos they were fun! The couple photos are breath taking, they should be published and enlarged and hung up on the wall! The ones coming out of the church were especially great! Your photos captured the emotion, essence, and excitement of the day and brought me to tears at times and laughter at other times, so thank you for all that! Also I think its one of the best weddings you have shot, i'm glad I was a part of that, yay! Very professional and artistic and I can't wait for you to shoot mine!"
-Dianne Green (Sister of the bride-maid of honor, local photographer & dear friend)

Elly did an awesome job with our wedding photography. She's very easy to get in touch with and is really fast on having the photos done after the wedding. Several friends of mine said their photographer took over 6 months...Elly was done with ours in 3 weeks! She has an uncanny ability to always be in the right place at the right time to capture all the funny or great shots too; it's pretty crazy. She took a hojillion fantastic pictures and I'd 100% recommend her to anyone.
- Garrison Locke

OMG!!!! Elly, I do not know how you do it! We had some seriously hard situations to deal with as far as setting goes, but you made EVERYTHING look amazing!!! I cried (again) looking at these. It took me an hour and a half just to look through them. I know it took you forever to edit them! You were amazing, My cousin who was at the wedding is getting married in October, she's waiting to see how my pictures turn out before she finds a photographer, I am HIGHLY recommending you. I loved EVERY picture. Thank you for making my memories absolutely breathtaking!
~Kara Holden

"Elly and her team did such an amazing job! My husband and I were so pleased with every picture that she and her team captured! They were very experienced and we had such a variety of pictures to choose from. I would definitely recommend Elly's Photography if you are looking for quality pictures, affordable pricing and professionalism." -Erica

"Elly you are the BEST! Amanda and Keith's wedding pictures are wonderful, fabulous, fantabulous! We spent about 2 hours quickly running through them this morning and still haven't seen them all. I don't know how we'll be able to narrow down the selection to just 200! We've ooh-ed and aah-ed and squealed and cried at so many only to turn around on the next 2 or 3 and think they were even better! Many wonderful traditional settings as well as those unique settings and different angles have truly captured their beautiful day! Thank you, thank you, thank you for an awesome job!"
Robin Reid (Amanda's Mother)

"I just wanted to also tell you what a beautiful job you did. I could not have asked for more and felt that our wedding can be relived for us every time we look at the pictures. Please feel free to use me as a reference if needed in the future! Your work speaks for itself. I know you will one day be one of the most sought after wedding photographers. I feel so lucky to have had you there to capture mine.
Fondly, Morgan "

"Hey Elly,
I LOVE the pictures! You did a wonderful job. I can't tell you how many people commented on how good you were at the wedding. You didn't miss a thing! It was hard to narrow down the pictures to 300 prints....Thanks again!" ~Holly

"Hi Elly,
I just wanted to send a note to thank you so much for the great job you did at Holly & Bryan's wedding. The pictures are fabulous. Please know that if anyone needs a wedding photographer, you will be highly recommended. Your professionalism was superb!!
Thanks again," ~Sue (Hollys mother)
"Hey Elly,
Elly is a fantastic photographer and so full of life! Her team is also very very good and, together, they get the job done right! It was very nice to have my bridal portraits done early to be able to get to know Elly and her style on a one-on-one basis. She was very flexible and open to my ideas, but she had plenty of her own! On our wedding day, she was take charge and get it done, which we needed! My family and friends are still talking about the photography and will still be for a while. The photos were most important to me in all of the wedding planning (yes, over the dress!) and I know we made the right decision in picking Elly's Photography. I highly recommend Elly. Elly, if you ever want to travel, I know several people who want your skills and expertise down here in Daytona for their various events! Haha. -Jenny

"Oh my gosh!!! You are so amazing!! :) These pictures are incredible!!! I need to get some of your business cards!! A lot of people have made comments about how great you were at the wedding...wait until they see these pictures!! Yep...I need business cards!!:) :) :) Now we will start the impossible task of picking out our favorites!! :) Thank you so much!! You're awesome!!" ~Correne Mann

Elly is the best!!!!! You will not be disappointed in her work. I would highly recommend her to everyone. She didn't miss a thing on my wedding day. Every special moment was captured. I was extremely pleased with all she did. She is great to work with, fun, energetic and very professional. All of my pictures are amazing with the special effects and different angles. You want get stuck having to remember your wedding day with boring pictures. You receive your traditional poses as well as creative and unique ones. She is full of new ideas. I absolutely love every single picture she took. I have gotten so many compliments on my pictures is unbelievable. Elly has an amazing talent and works hard to give you want you want and paid for. -Megan and Shawn

Hey girl! OMG....I freakin love the album. It is FABULOUS!!! You and Dianne did incredible work! The quality of the pictures is impeccable. On several of them it is literally like you can reach down and pick the things up off the page. WOW!!! Thank you so much Elly for everything that you have done for me these past several months.Thanks again! ~Sheena

"Elly, thank you for everything! I love, love, love all of my pictures. I have gotten so many compliments on them and there are so many of them! You were great to work with and are very talented. If I ever need professional pictures again, I know who to call!" Lauren

"OMG!!! The picture are AWESOME!! Thank you so much :) ...The effects you did are really and and the website you have set up it so cool. Love the music and the way everything is ordered. THANK YOU THANK YOU THANK YOU. We will be recommending you to everyone we know...we are extremely pleased with your service start to finish. Thanks for being so easy and fun to work with!" -Melanie
"Elly the pictures are beautiful. Matt and Jayna-Beth made a wise choice in their photographer. Thanks for being there on their special day!" ~Matt's mom, Lou Ann
"We just wanted to let you know that we love the pictures. They turned out great. We can't wait to get them." ~JaynaBeth

"Quique and I wanted to thank you again for doing such a great job at our wedding. We were totally comfortable with your presence the entire time and my bridesmaids all said that they loved you!"-Nicole
"I thought I would take a minute to tell you what a wonderful job you did capturing the wedding of Nicole and Quique. We were unable to attend, but seeing your beautiful photos made us feel like we were there!"-Amy Sir Louis
"Elly's did an awesome job on our wedding! We love our wedding pictures! Pictures were the most important thing to me and if they are to you, I would go with Elly's. I would recommend them to anyone!" -Sarah

"The pictures were wonderful. The package we chose including her Bridal portrait. I thought she would have just a few poses. We were at Tanglewood for this, and had pictures at the Manor House Gardens, the train, beside the lake, and even the play ground. The hardest part was making a choice because all the pictures were so good. The day of the wedding Elly was there with her assistant. Again many wonderful shots, both posed and candid. We loved Elly so much that by the time the wedding was over we thought she should have been in the pictures as a guest (She graciously declined this). Very efficient but not Pushy with the wedding party. I would highly recommend her!" ~Crystal (Julie's Mother)
"Thank you so much for the amazing job that you did. Don't change a thing! I will recommend you to every bride I know! For any bride that is looking for a excellent photographer who captures "your moment" Elly is the one. Thank you!! :)" -Eric and Jennifer Parks
"Ellys Photography did a fantastic job at my daughter's wedding and reception. When we first started planning the wedding - I lived in MD, my daughter lived in Alabama and the wedding was to be held in NC. Our first contact with Elly was through her web site. We looked at several NC photographers' websites and liked the look of Ellys site best. We also liked the packages that she offered. All of our contact (except the actual wedding day) was by phone or email. Elly was always professional, courteous and friendly. She and her husband took over 1000 photos at the wedding and reception and posted over 800 of them on-line for us to view and decide which we wanted to buy. Anytime we had a question or concern - Elly assisted us promptly and in the way that we wanted. We received our wedding photo albums recently and they are beautiful! Elly IS an artist and we feel extremely lucky to have found her and to have had the good fortune of having Ellys as our wedding photographer. I would recommend Ellys over and over and over again."-Ann Durrette
"Hey Elly! We loved working with you at our wedding on the 28th. I really cannot thank you enough for all of the helpful suggestions and running around (especially at the reception!) that you did on our behalf! You totally rock! You do amazing work, and I am so excited to see our pics when you finish up with them. Thanks again!"-Susan
"I LOVE the pics you posted of the wedding!! (Especially the one of me, poppin' my hip. lol) Thank you thank you thank you!"-Susan
"WOW!!! It TOOK me an HOUR to LOOK at all of the WEDDING PICS. I was BALLIN like a BABY! GREAT WORK ELLY!!! I LOVE THEM :) Again THANKS for the GREAT JOB YOU did on the WEDDING PICS!!! ALL YOUR WORK WAS GREATLY APPRECIATED :) YOU GOT SKILLZ GIRL...KEEP EM SNAPPIN!!!" -Jennifer
"OH MY! i love them!! wait wait WE LOVE THEM!! thank you thank you thank you!"-Jenn
"Elly was really personal, not uptight, made you feel really at ease. She was the best. I just want to say thanks to her again. The pictures look like they came out of a magazine."-Maria
"The pictures are beautiful. We are extremely pleased with them. Trust me, they were well worth the wait! It was a pleasure working with you. Thank you for all you did on our wedding day and thank you for the beautiful pictures. We will recommend you to everyone we can and will keep you in mind for the future. Thanks again...you did a wonderful job." -Abby and Joey
"Our wedding pictures are incredible! Thank you, Thank you, Thank you!!!!" "Elly,
I got my album today. It is beautiful! I love it! I cant thank you enough for all that you did to make my wedding memories even more wonderful. That was the best day of my life and I thank you for capturing it for us."-Laura
"We cannot thank you enough for everything you did for us at the wedding. Despite all that went into preparing for the big day it was all so lovely. Thank you, thank you, thank you again. We are anticipating seeing all the pictures of the day."-LaTronya
"Elly was absolutely amazing...Elly was a pleasure to work with. She seemed to know instinctively what shots and moments needed to be captured. She blended into our day as if she weren't even there, yet still managed to capture our memories peerfectly."-Kimberly
"Elly was one of the easiest people to work with. She was very encouraging during my bridal shots. She was very patient with me when it came to getting the shots I wanted. She asked me before we started what types of photos and shots I had in mind. She captured all the special moments of the day and even ones I didn't know happened. A lot of my guests complimented her on her ability to be everywhere a shot was even though she was only one photographer. I was very satisfied with my photos and her flexibility with time and her professionalism. I plan on using her for all of my major family photos ops (pregnancy, family, and couple shots)! I hope you choose her she a great photographer and she always makes sure her clients get what they want. She has a great eye for the 'Perfect' shot. And she was quick getting the photos to me when they were done." -LaWanna
"I strongly recommend this delightful young woman. Her photographs are breathtakingly beautiful and her professionalism is outstanding. I have had the wonderful experience of working with her and I can honestly say that she is impressive in every way from talent to customer service." -Carol from Timeless http://www.theyaretimeless.com/